PROVIDING THE BEST PLUMBING SERVICES IN EDINBURG TX CITY WIDE
Clogged bathroom drains

Clogged utility room drains

Clogged sewer drains

Sewer line service

Hydro-jetting

Clogged bathtubs

Clogged showers

Clogged toilet

Hydro-jetting
Broken sewer line solution

Pipe relining

Burst pipe hydraulic replacement

Preventive pipe maintenance

Sewer line replacement

Clogged sewer line repair

Sewer line installation

Sewer line repair

Sewer line replacement
Residential Plumbing Services in Edinburg Texas
The plumbing system is one of the most important components of your home's structure. A quality plumbing systems ensure a clean and steady supply of water, well-functioning equipment, good fixtures and solid reliability.
However, residential plumbing systems are also prone to run into various problems. Leaky faucets, broken fixtures, malfunctioning equipment, gas line issues, water line damage and outdated accessories are some of the many problems homeowners may face on a routine basis.
This is why here at Edinburg Plumbing, we offer a comprehensive range of residential plumbing services. Whether you are looking to have a plumbing problem resolved, get faulty equipment replaced or a broken fixture repaired, we have got you covered. Even if you are getting a new house constructed and want us to handle the entire plumbing system from the ground-up, we will get the job done.
At Edinburg TX Plumbing, we have the requisite resources, manpower and experience to take care of virtually any job related to residential plumbing. Edinburg residents can give us a call any time of the day or the night to get free advice, receive free estimates and seek our help.
We provide free estimates even before you choose to hire us. This is simply because we want you to know the costs, time and labor that are going to be involved in the plumbing job. In this way, we keep our customers in the decision loop.
Our prices are also very affordable compared to competition. In fact, we take pride in one of the most affordable plumbing contractors in Edinburg while delivering a consistently excellent quality. This is because we believe in working with our customers and helping them resolve their problems within a reasonable budget.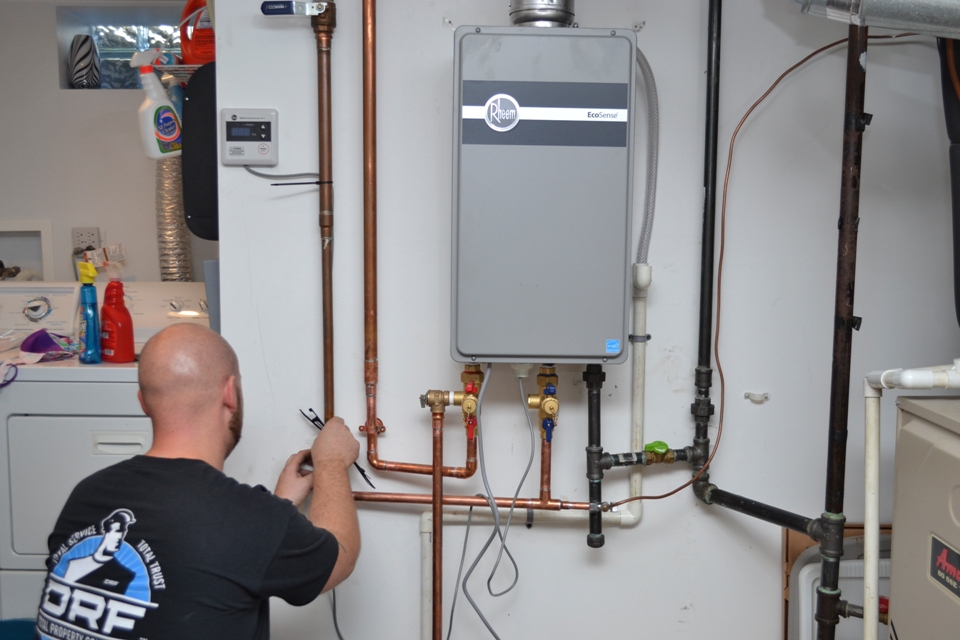 If you are looking for a quality plumbing contractor who is not going to break your budget, look no further. Give us a call and let us know your plumbing requirements. Receive a free quote from us, see if it suits your budget, and then hire us to start on the job pronto!
Residential Plumbing Experts in Edinburg Texas
Our licensed and trained experts have many years of experience in the plumbing industry. Over the years, our Edinburg plumbers have handled residential plumbing jobs of all sorts. From new installments to repairs and large-scale replacement, our professionals have many decades of experience between them.
We have an extensive inventory of the latest tools and cutting-edge equipment. In this way, we have equipped all our plumbers to take a modern and scientific approach to plumbing problems. We use modern techniques like electronic leak detection to find faults with your plumbing system and resolve the problems with minimum disruption to your property.
All our plumbers are fully trained and take all the safety precautions before starting with a plumbing job. They can handle the installation, repair and replacement of bathroom and kitchen fixtures, water lines, gas lines, water heaters, catch basins and more.
If you are planning a plumbing job but not sure about the specifics, give us a call for free professional advice. We will help you find the right fixtures that suit your needs and your budget. We will also advice you on how to resolve a plumbing problem in the most effective and expedient manner.
Emergency Residential Plumbing Services in Edinburg
If your toilet has clogged, it is a kind of domestic emergency. The same goes for a damaged water line, a leaky faucet or a clogged drain. Even a small plumbing malfunction can become a major hassle at a house or a condo. In fact, some malfunctions, like a leaking water pipe, must be dealt with as quickly as possible to minimize damage to your property. Similarly, serious problems like gas line leaks need urgent attention as they pose a safety hazard to you and your family.
Here at Edinburg Plumbing, we completely understand this. This is why we offer emergency residential plumbing services in Edinburg. We know that some of your plumbing problems may need immediate attention and our crews are on standby throughout the day and the night to meet such needs.
If you have a plumbing emergency, simply give us a call and let us know. Our plumbing experts will gather the necessary details from you and reach your doorstep in no time to take care of the problem.
No matter what kind of plumbing problem you face, we ensure that it is resolved in the quickest way. You can absolutely rely on Edinburg Plumbing professionals to handle the job for you.
‍